Candace Cameron-Bure's Full House of Faith
Limelight, money, and a fulfilling career was all Candace Cameron Bure's from an early age. You'll remember her as D.J. in Full House. This sitcom ran from 1987 until 1995, and Bure did a plethora of different acting roles for films while playing D.J., as well as when the series ended. In the midst of her success, one of her co-stars, Dave Coulier, introduced her to Valeri Bure, a professional hockey player. From Russia, Valeri Bure learned English by watching episodes of Full House even before meeting Candace. Love sparked, and they were married in 1996. "I've lived a life beyond some people in the sense of good things happening," she admitted, having a life most people just dream of.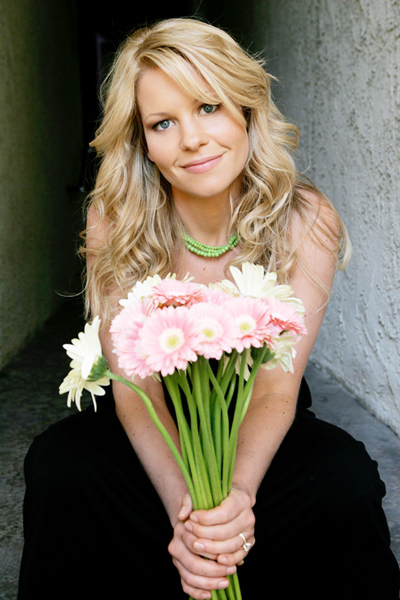 Candace Cameron-Bure



There was never drugs; nothing that would smear her name in the tabloids. In a recent interview, Bure admits to being a "good girl." Back then she thought "because of my goodness I'm sure I'll be going to heaven." She spoke about other celebrities who did "worse things" than she would ever do. Even some of her Full House co-stars battled drug problems, anorexia and other issues in the public forum after the show ended. She would compare herself to the Hollywood population that went off on the deep end, and figured she was in line for heaven. All because Bure was "relying on the hope of being good," she said.

Candace Cameron Bure began to question the meaning of it all. "Is that what life is all about?" she pondered. "Is it just achieving success in view of what other people think? Is it acquiring money and having a bigger house and more expensive cars?" When her daughter Natasha was born in 1998, the longing to go beyond material pleasure enveloped her. "When I die, this will all go away," she knew. It was then she decided to learn about God. Bure began to study the Bible and gain Truth. "My eternal life was so important to me when I think about heaven and hell, and where I would go," stated Bure. As a new mom, perspective began to change when she realized she was "responsible for a life." At the age of twenty-four, "there were significant changes in my life, and I really gave (my life) over to Him." Her enthusiasm for her new-found faith bubbled into her marriage, where it was challenged initially.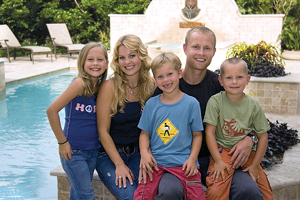 Candace, with her husband, Valeri and their three children, Natalie, 9, Lev, 8, and Maksim, 6.



Valeri Bure didn't want to hear about the Lord, even from his wife. "I was turning my husband off because I was shoving it in his face," admitted Mrs. Bure. She backed off when she realized it took her twenty-four years to "come to Him;" she shouldn't expect her husband to accept her new-found faith in an "instant." She found a verse in the Bible that gave her direction, 1 Peter 3:1-7. That verse says that a woman could win her husband to the Lord "not by word, but by the conduct of her actions." She purposed to "honor" her husband by letting her actions, not speech, declare her Christian faith. Mrs. Bure joined a Bible study about being a godly wife … and prayed. For two years she beseeched Heaven for her husband's soul, before Mr. Bure surrendered to Jesus' love for him. She would exhort other women with unsaved husbands to "have a lot of patience. There is nothing we can do to force that decision." Bure's own mother prayed for Bure's father for forty years before he accepted Christ just a couple of years ago.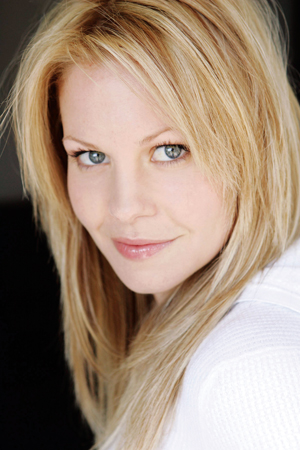 Candace Cameron-Bure



The Bure's faith was put to the test amidst the ongoing health crisis of their middle child, Lev. Diagnosed with cholesteatoma in his ear, little four-year old Lev needed surgery to remove this. It was an invasive procedure that would mean loss of hearing and possibly facial nerve damage. Told by doctors to expect the worse, Bure said "it made us cling more to Him and say thank-you for giving us our son. No matter what happens, we will thank you and praise you." When the surgeons removed the cholesteatoma in his ear, they found two out of the three hearing bones destroyed. Although there was no facial nerve damage, Lev was left with only twenty percent hearing in that ear. Lev is eight years old now and has endured four surgeries all together. Bure said that going through this with their son "helped us understand and relate to people who go through these … tragedies."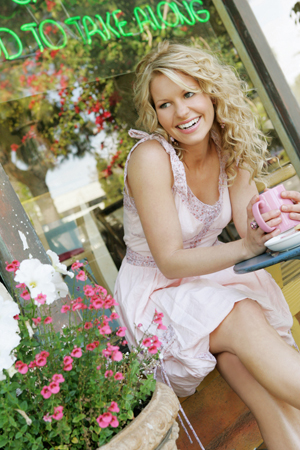 Candace Cameron-Bure



Family comes first, as Bure explained how she purposed to slow down her career to focus on her husband and their three children; Natalie (9), Lev (8) and Maksim (6). It's a different lifestyle than the glamorous one she could embrace, and she shared about the choices made. Growing up in "the business," Bure said "it's a part of me. It's a part of what I love." As a celebrity or when she's doing movies, fans continually praise her and it is "some kind of validation," she said. While "taking a few steps back to stay out of the Hollywood life once I had kids," Bure said she's glad for the rewards and benefits of focusing on her family.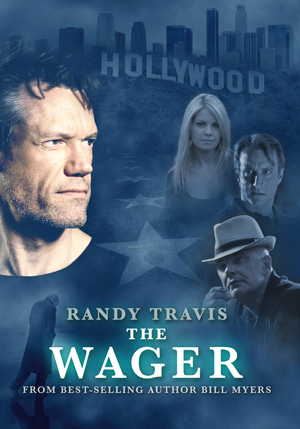 One of her latest movies, The Wager, starting Randy Travis



This veteran Hollywood actor is venturing out a bit more since her husband retired from professional hockey. The last few years she's shared her testimony all over the country at churches and women's conferences. "It's been a blessing that God has been able to use me and the testimony God gave me," she stated. "It amazes me, and it humbles me down to the core that God would use me that way." She's recently co-starred in The Wager with Randy Travis, which will be out church-wide in April. Look for her baby clothing line, along with her new book called Reshaping Your Body, Soul and Spirit. Her life experience is echoed in this upcoming
book which is all about fitness, weight issues of women today, and God's perspective.



This Hollywood darling reaches out to people in whatever venue she's pursuing.

"The testimony God gave me is so relatable to so many people," she mused. As a movie star, author, designer, speaker or devoted wife and mom, Bure reaches the masses with the truth she lives out in her own life.

"Love the Lord your God with all your heart and with all your soul and with all your strength" Deuteronomy 6:5.